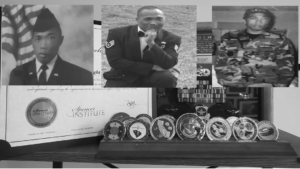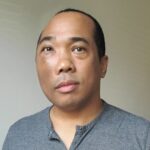 My sleep issues started when I was in the United States Air Force.
I was a jet engine mechanic stationed at Charleston Air Force Base. I worked on the flight line, during different shifts, for years. I deployed in support of worldwide campaigns and took many short emergency engine repair trips on a last-minute's notice.
These deployments, bad nutrition habits, unaddressed trauma, multiple time zone shifts permeated through my military career and damaged my sleep and health. 
My first sleep paralysis episode took place in 1999 during a deployment in support of the Kosovo Air and Space Campaign.  That "buried alive" feeling took place weekly for years, leading to sleep anxiety and insomnia bouts.
I told almost no one what was happening. The most common advice I got was "just drink a beer, take a pain pill, and you'll sleep better." That hardly worked more than an hour!
I separated from the military in 2008 at Travis Air Force Base, California. I stayed on the base as a Federal civilian, but spent my nights earning my Master's degree in Counseling (and eventually another one in Organizational Leadership) by 2015.
Although I was finally on "normal" sleeping hours, the lasting effects of military life continued to challenge me with persistent sleep paralysis and sleep anxiety.
That is, until I learned how sleep is supposed to work!
While in class, I took advantage of having access to peer-reviewed science and health journals. I spent years looking through them to figure out how to fix my sleep paralysis, create my own plan, and putting in "work" to make those episodes go from weekly, to bi-weekly, and monthly. 
By 2016, my sleep paralysis attacks had gone down from once a week to 6 times a year. My insomnia disappeared. I was no longer having panic attacks and sleep anxiety!
And THAT is when I became a certified sleep science coach. I wanted to learn more of the "why" behind what worked, and help people get the sleep they deserve much faster than I did!
If you want to learn how I've helped people improve their sleep in as short as two weeks, sign up here.